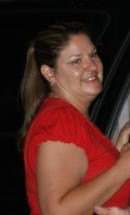 Christine Kinnear Baker was born in San Antonio, Texas on September 30, 1967. She passed away at the young age of 54 in Webster, Texas. She lived in Southeast Houston most of her life. She attended Dobie High School and was active in FFA. She has always had a gentle heart for others, both all of her "adopted" kids as well as her own. She had a generosity that knew no bounds.  She would give you the shirt off her back if you needed it and never ask for anything in return. She loved her children and grandchildren and they were the light of her life. Her furry babies, Bella and Oliver were her "ride or dies" and she never went anywhere without them. She lost her husband Daniel Shue in July 2021 and worked hard to put her life back together and move forward.
Christine is survived by her daughter, Madison Kinnear Turner, husband Christopher; sons: Ross Thomas Baker, and Kyle Edwin Baker; grandchildren:  William Matthew, Abigail Rose, Aaron Derek, and Skylar Kinnear Turner; parents, Patty and Buddy Thomas and brothers, George Edwin (Tres) Thomas III, and Todd Andrew Thomas and his wife Judith. She had nieces and nephews, Courtney, Caitlin, Benjamin, Judah and Emma Thomas and her nephew George who is deceased. Her family meant the world to her. She loved with all her heart. She was special.
A Memorial Service honoring her life will be held at Good Shepherd Episcopal Church, 1207 Winding Way, Friendswood, TX 77546, on Saturday, July 9, 2022 at 10:00 am. In lieu of flowers please make a donation to a charity of your choice.