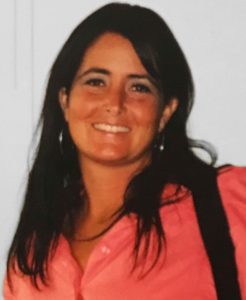 Cheryl Denise Thomason, 49, of Webster, Texas died Saturday, January 4, 2020 in HCA Houston Healthcare Clear Lake in Webster, Texas, after a lengthy illness.
Cheryl was born September 18, 1970, in Dallas, Texas. She grew up in Mesquite, TX, then moved in 1986 to Dickinson, TX and remained in the Houston/Galveston area the rest of her life. She was a former coach and teacher, and a loving partner, sister, aunt, niece, cousin, and friend. She is preceded in death by her parents James Ray and Kathryn Thomason.
Cheryl Thomason was a high school teacher and basketball coach, serving at two schools during her lifetime: Dickinson High School, where she graduated, and Clear Lake High School. She is fondly remembered by her fellow teachers, students, and players as a vivacious, entertaining, supportive, and loving educator and coach.
Cheryl had many interests throughout her lifetime. She was an avid reader. She loved the ocean, whether at the beach or on a cruise. She was a traveler, going on trips as often as she could to destinations both across this country and worldwide. She loved cooking good food, music, and dancing.
She is survived by her devoted partner Steve Maxwell of Webster and his daughter Kelly Nyholt and husband Aaron, and his son John Maxwell and wife Paige; sister Janet Transou of Pineville, LA and husband Eric, nephews Patrick and Ryan Transou; and numerous aunts, uncles, cousins, and dear friends.
In Lieu of flowers donations can be made to H.O.M.E., Help Our Military Endure charity.
A memorial service will be on Saturday, January 18th, 2020 at 10am at Gloria Dei Lutheran Church, 18220 Upper Bay Rd, Houston, TX 77058.