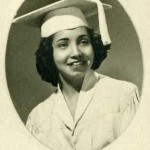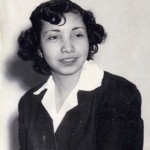 Charlotte Maria Romero, 82, Of Dickinson, passed away November 15, 2014 in Texas City. She was born June 15, 1932 in Ft. Collins Colorado. Charlotte did clerical work for Pacific Telephone for forty years and was a loyal member of Queen of Angels Catholic Church Dickinson, Texas. She was preceded in death by her parents, John D. and Santana Romero; sister Beatrice Agnes Romero Revilla and brother Phillip Romero.
She is survived by her brothers, Stephen J. Romero and his wife, Eliazar, Patrick E. Romano and his wife, Marie, and Thomas L. Romero.
A visitation will be held for Charlotte Tuesday, November 18, 2014 from 5:00 pm to 8:00 with a rosay at 7:00 pm, at Queen of Angels Catholic Church, Dickinson, TX. A Funeral Mass will be held Wednesday, November 19, 2014 at 11:00 am, at Queen of Angels Catholic Church, Dickinson TX with interment following at Mt. Olivet Catholic Cemetery, Dickinson, TX.
She will be sadly missed by her family and friends. The family would like to send special thanks to the Franciscan Sisters of St. Clare's Orphanage for the their care of Charlotte early in her life, the society of St. Pios X and especially Father Stephen Zigrang for their care.