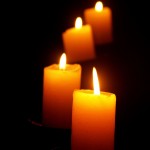 Charles Thomas Douglas, 73, resident of Alvin, Texas passed away November 22, 2015. He was born September 12, 1942 in Joplin, Missouri.
He was a gemologist and created designer jewelry from gems and rocks. Charles enjoyed traveling and loved panning for gold in Colorado, and also the diamond mines of Arizona.
He is survived by his daughter, Patricia Carcara and husband David; son, Thomas Wayne Douglas and wife Tiffany Spain; brother, Bill Asher; four grandchildren; two great grandchildren; and numerous other family members.
A memorial service will be held at 1:00 p.m. Saturday, December 5, 2015 at Crowder Funeral Home in Dickinson, Texas.
In lieu of flowers, memorial donations may be made to the American Heart Association, P.O. Box 841125, Dallas, TX 75284-1125.