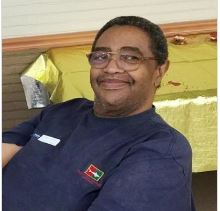 Charles Skinner Jr., 77, passed away on October 8th, 2021, in Webster, TX. He was born on February 7th, 1944, in New York City, NY to Lillian Perkins Skinner and Charles Skinner, Sr. Charles is survived by his: ex-wife, Shirley Skinner Jefferson; sons, Charles Skinner III, Ahmad R. Skinner; grandchildren, Krystal Pyatt, Ahmad R. Skinner II, Bailey Skinner, Haley Bimage, Jordan Skinner, Camila Ferrer and Amanda Skinner; great grandchildren, Christian Mejia, Cameron Lee, Kylie Mejia, Jaiden Taylor, Aaron Silva, Taylor Skinner, Miloh Bimage, Marleia Bimage, Irelynn Skinner and numerous family members and friends.
Charles worked for Consolidated Edison Electric Company for 19 years until his move to Texas where he then worked as a commercial business broker. He formally retired from full time work in 2009. Anyone that knew Charles knew he loved to spend time with his grandkids whether it was taking them to the rodeo or bowling. He also loved to sit in his recliner and watch TV.
A Memorial Service will be held on Friday, October 15, 2021, at 6pm at Crowder Funeral Home – Webster, 111 E. Medical Center Blvd, Webster, Tx, 77598. The repass will be held at The House of Study, 2828 Texas Ave., Texas City, TX, 77590. There will be no interment.