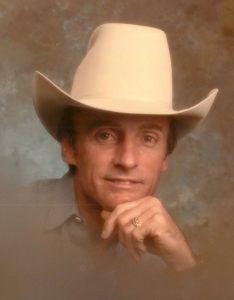 Charles Robert Byers passed peacefully in his home on Monday, October 24, 2016 at the age of 79.  He was born July 17, 1937 in Houston, TX where he remained a resident for most of his life. Robert graduated from Austin High School in Houston in 1956.  After graduation, he attended the University of Houston for a couple of years and was a member of their bowling team. His love for bowling continued for many years. He joined the American Bowling Congress (ABC, now USBC) and was an avid bowler.  In 1973 he bowled two perfect 300 games in a row at the Angleton bowling center.  Over the years Robert had managed several bowling centers in the Houston area, including Bellfort Bowling Lanes and Pearland Bowling Center.  He was also a golfer, and held the title of Assistant Pro for Sharpstown Golf Club for a period of time in the 1980s.  During his later years Robert was a member of the Eyes of Pearland City Code Assistance Program, in which he took great pride. Perhaps what Robert was best known for, however, was his dancing skills.  In his younger years he took ballet, tap and ballroom dance classes.  In his mid-thirties he began country western dancing.  Robert was such a good dancer that, quite often, the dance floor would clear just to watch him.
Robert met Leown Cheatwood in 1967 while working at Bellfort Bowling Lanes. He was impressed by her bowling and she was impressed by his dancing.  They got married in early 1970 and their daughter, Shari, was born just after Christmas.  They moved to Pearland in 1972 and reside in the same house to this day.
Robert has always been a strong man. He fought many battles with his health over the years and always won.  He defied all the odds against him as a survivor of a heart attack, prostate cancer, and pancreatic cancer.  However, after a long battle with COPD and emphysema, he surrendered his last fight when our dear Jesus called him home.
Robert is preceded in death by his father, Beverly Byers and his sister, Beverly Kay Pierson.
Robert leaves behind to cherish his memories: spouse, Leown Byers; daughter, Shari DeLeon and husband Joe; mother, Eleanor Byers; grandsons, Tanner DeLeon, Parker DeLeon, and Conner DeLeon; sister, Lynnette Wilke and husband Dana; numerous nieces and nephews and many friends.
There will be a memorial visitation Thursday, November 3, 2016, at 5pm with a service to begin at 6pm in the chapel of Crowder Funeral Home, 2422 Broadway in Pearland.
Family requests donations be made to M. D. Anderson Cancer Center in honor of Charles Robert Byers.