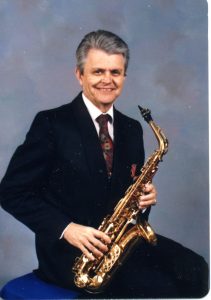 Charles R. Williams, Jr., 84, of Hitchcock, Texas went to be with the Lord on March 19, 2023 after suffering a long battle with cancer. He was born in Conroe, Texas on August 8, 1938. He was and Educator and Band Director for 54 years in many schools around Texas where he shared his love of music and had many Sweepstakes bands along the way. He fulfilled his dream in 1990 by returning to Hitchcock ISD until his retirement. He loved his students as if they were his own. He loved challenges and started many band programs thoughout the state. He loved making music everywhere he lived and sang with Gospel Quartets during the weekends.
He is proceeded in death by his Parents, Charles Ray Williams, Sr. and Iris Duhon Williams, Granddaughter Terri Riddle and Grandson Dustin Martin.
He Leaves to cherish his memories, his wife of 54 years, Elma Williams, children, Karen Owens (Stephen), Kevin Williams (Margaret ), Kristie Sheppard (Douglas), Charles Ray Williams III; 12 Grandchildren and 11 Great Grandchildren.
Visitation will be held on Monday March 27, 2023 from 5:30 – 7:30pm, with services at 2:00pm on Tuesday March 28, 2023 at Crowder Funeral Home Dickinson, Texas.