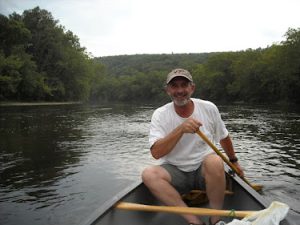 It is with great sorrow that our family announces the sudden passing of Charles Neill Scott Jr., on Saturday, May 14th, 2022 at his home in Houston, TX.
Charlie lived a full life, rich with adventure, friends, family, and accomplishments. He prided himself on his work ethic and his ability to achieve success through passion, perseverance, and dedication. Though he was born in Pennsylvania, he spent most of his childhood in a small town in West Virginia and later established his home in the Washington, DC area.  For nearly 50 years, he rose through the ranks of multiple companies in Northern Virginia in his career as a utilities locator.  Upon retiring, he moved to Houston, TX to be closer to his beloved family, and began a second career at Space Center Houston. He was revered for his knowledge of space, and his good-humored personality entertained guests of all ages for many years.
Charlie had the utmost respect for nature and was always most at peace among forests, mountains, and rivers. He felt most at home in his infamous canoe and felt much pride and joy from sharing this love of the great outdoors with family and friends.
Charlie touched the lives of many with his spirited laughter and infectious sense of humor. He always brought tremendous joy to all those around him and gave everyone his unwavering support. He was able to enjoy the simple things in life and taught others to do the same. Everyone who knew Charlie knew him to be his truly authentic self in every scenario. He may have been a man of few words, but he inspired many through his constant devotion to doing what was right and treating everyone with the utmost respect and dignity.
Charlie is survived by his adoring children, Rachel and Colin Scott, and his beloved sister Claire Bonasso. His devotion to his family endeared him to those who remain: brother-in-law to Peter Bonasso; uncle to Laurie, Scott, Marc, Emily, and Kyle; a cherished great-uncle to Amber and eight others, and the object of deep affection and admiration to his extended family and countless friends.
Charlie Scott was treasured by so many and he will be greatly missed.