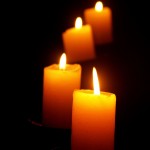 Charles Mark Jewett, 77, resident of San Leon, Texas passed from this life, Saturday June 4, 2016.
He was born November 11, 1938 in Omaha, Nebraska. Charles proudly served his country in the U.S. Navy and was stationed in Guam. Charles spent his career as a welder in various shipyards.
Among his greatest joys were spending his time reading, fishing, boating and teaching his daughters to change the oil in their cars as well as being a husband, father, grandfather and brother.
Charles leaves to cherish his memories, his loving wife, Karen M. Jewett, his three daughters, Pamela Veltman and husband Benny, Toni Benedetti and Steve Richardson, and Alisa Schumacher and husband Todd, two sons, Charlie Jewett, and Edmund Benedetti, one sister Ruth Wilkerson and husband Burl, as well as eleven grandchildren and one great grandchild.
A graveside service will be held in his honor Friday June 10, 2016 at the Houston National Cemetery, at 12:30 p.m.
In lieu of flowers the family requests donations be made to Wounded Warriors Project.org in Charles Jewett's name.