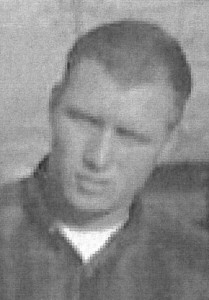 Charles Kemp Wimberly, 70 was born in Beaumont, TX, June 23, 1945 and passed away in Houston, TX, September 29, 2015. Mr. Wimberly was formerly of Seabrook, TX; he then moved to La Porte and lived there for four years. He was a longtime bread distributor for Flowers Bread in Texas City.
Mr. Wimberly is preceded in death by his parents, Marion and Birtis Wimberly: brothers: Robert Wimberly and Terry Wimberly.
He leaves behind to cherish his memories, wife of 14 years., Paulette Bell; daughter, Robin "Missy" Wilson and husband Andy; sons: Charles "Kemp" Wimberly and wife Kim, Sonny Wimberly and wife Cindy, and Chance Max Wimberly; sister, Mary "Annette" Hendrix and husband Glen; brothers: Larry Wimberly and wife Kathy, and Bruce Wimberly; grandchildren: Wimberly Wilson, Drew Wilson, Mark Carrington, Beau Wimberly, Charles "Bam Bam" Wimberly, Kameron Wimberly, Holden Lane Wimberly and Kalee Denise Wimberly; and 1 great grandchild, Titus James Wimberly.
A visitation will be held Saturday, October 3, 2015 from 12 to 2pm at Crowder Funeral Home, 1645 East Main St. League City, TX., 77573 with a funeral service to begin at 2pm. Interment to follow at Lakeview Cemetery.