Charlene Annette Arrington Millican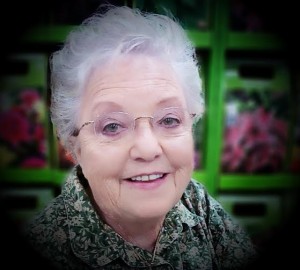 Charlene Annette Arrington Millican passed away on Saturday, June 13, 2015.  She was born on November 11, 1936, to John A. Arrington and Mary Louise Journikin Arrington in Quitman, Mississippi.  She was the widow of Dr. Richard DeKalb Millican.  She is survived by her children, Michael D. and Joy Millican, Cathy Z. and Dr. Vernon S. Melancon, Debbie M. and Anthony Padon, John D. and Luann Millican, Mary Margaret "Mimi" and Bruce A. Trent, and Richelle D. Millican Campbell; her grandchildren Rae Lee Millican, Michael A., Allison G., and Caroline M. Padon, Bryan A. and Mabry M. Trent, and Seth D. Campbell; and by her great-grandchild Remy M. Millican.
She graduated from Quitman High School in Clarke County, Mississippi.  She attended local business college and married.  She was an Air Force military wife and lived abroad in Guam, Okinawa, and the Philippines.  She was also Office Manager and Dental Assistant to Dr. R.D. Millican's dental practice in Galveston, Texas.
Charlene was a loving and caring mother, who devoted her life to her husband, her six children, and her many grandchildren.  She face her many physical and medical challenges in life with a positive attitude, an inspiring amount of wisdom and courage.  She was always quick with a positive word and a simple, engaging conversation to put you at ease and offer encouragement.  She was an avid gardener, quilter, genealogy enthusiast and loved antique quilts, needlepoint, birds and frogs.  She was a person with a strong and steady faith who was very giving and generous.
A private family memorial service will be held at Crowder Funeral Home in Dickinson, Texas.
In lieu of flowers, contributions may be made to the Heifer (Project) International www.heifer.org, or The University of Texas M.D. Anderson Cancer Center www.gifts.mdanderson.org, or to the charity of your choice in her honor.  If you choose, please plant a fruit tree or a flower to remember her love for life.