Cathleen J. Standefer (nee Lipski)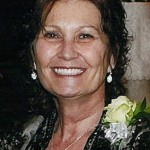 Cathleen J. Standefer (nee Lipski) passed away January 30, 2014. She was born in East Chicago, Indiana on May 3, 1954. Cathy attended IU in Bloomington, IN and graduated with a degree in Radio and Television with a Business minor. She witnessed back-to-back NCAA Basketball championships under Bobby Knight.
She married the love of her life, William R. Standefer, Jr., on May 14, 1976 and immediately moved to Texas. Cathy worked at UTMB as a systems analyst until her retirement in 2001.
Cathy was a member of La Marque Presbyterian Church. She was very generous and loving to everyone she met.
She enjoyed making every moment memorable, was an avid Texans fan and loved throwing her annual Super Bowl Party which she called "Bash on the Bayou", loved to fish, and enjoyed every vacation she took with family and friends.
She was preceded in death by her beloved husband William; parents Joseph & Theresa Lipski, and Father-in-law William R. Standefer, Sr.
Cherished memories will forever linger in the hearts of her loving children William and Brian (Katie); brother Jerry (Mary) Lipski; sister Pat (John) Premetz; mother-in-law Ruby Standefer; sister-in-law Susan (Chuck) Taylor; many nieces and nephews; and special friends Pam Naranjo, Becky Stultz, and Mary Buster.
Honorary pall bearers are John Premetz, Paul Lipski, Drew Plasek, Jeremy Smith, Keith Sullivan, and Brian Wells.
Visitation will be held at Crowder Funeral Home in La Marque on Saturday, February 1, 2014. Visitation begins at 5:30 pm with a service at 7:00 pm with Dr. C.O. Magee officiating. Donations may be made to the National Multiple Sclerosis Society.