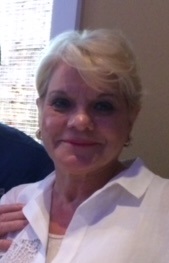 Carolyn Young Spears, of League City, passed away on Saturday, February 4, 2023 at her home in League City, Texas at the age of 69.
She was born on March 14, 1953 in Corpus Christi, Texas to Robert and Sidney Young.
Carolyn was a loving and devoted wife, daughter, sister and friend who brought humor and energy to everything and everyone she touched. She was loved by all who knew her. Her open friendly personality, great sense of style and angelic manner made her popular throughout her school years and working career. To know her was to love her!
Carolyn was preceded in death by her mother, Sidney Brewster Young and her brother Rocky Young.
Carolyn is survived by the love of her life, husband, Bo Spears; father Robert Young, her sister Camille Young Bryan and her husband Locke; her nephew Frank Bryan and his wife, Jikja; her niece, Sidney Claire Baughman and her husband, Michael; and her grand nieces and nephew, Sora, Lara, Emery and Wilder.
The Family will receive friends on Saturday, February 11, 2023 from 4-7:00pm at Crowder Funeral Home, 1645 East Main, League City, Texas 77573
Interment will be at a private family ceremony.
The family asks that any donations be made to the charity of your choice.