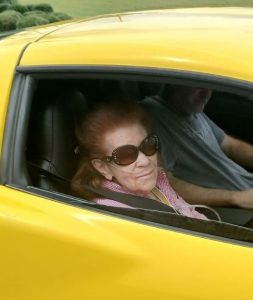 Carole Ann Halle of League City passed away on Saturday, November 4, 2023 in Clear Lake, Texas at the age of 85.
She was born in New York, NY and adopted by Richard Hadeler Fishbeck and Florentine Fishbeck.
Carole enjoyed fine art, antiques, music, singing in the choir at the League City United Methodist Church, gourmet cooking, traveling the world, interior design, and classical music.  She was an amazing wife, mother, grandmother and always put her family first.  She had a love for animals and volunteered at the League City Animal Shelter.  She was also a faithful follower of the Lord and an active member of the League City Methodist Church where she sang in the choir and occasionally read some scriptures to the congregation.  She will be missed by all who knew and loved her.
She was preceded in death by her husband Roy T. Halle and son Roy T. Halle Jr.
Carole is survived by daughter Sherry Davis, grandchildren, Melody Lindsey, Sonia Halle, Bennett Halle, daughter in law, Karen Halle, grand-son in law, John Lindsey and his children, Stormy Lindsey and Sterling Lindsey.
The Family will receive friends on Friday, November 10, 2023 at 3:00pm with a Ceremony at 4:00pm at Crowder Funeral Home, 1645 East Main, League City, Texas 77573 with Pastor Richard Prather officiating.