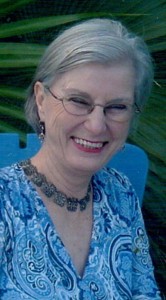 Carol Ann Decelle, 72, was born January 10, 1943 in Monroe, LA and passed away June 29, 2015 at her home in Houston, TX.  A former member of United Methodist Women, Ms Decelle is preceded in death by her parents, Malcolm and Anita Decelle. She leaves behind to cherish her memory, her husband, Rev. Richard Meek; daughters: Cindy Harper and Jan Brantley Goynes and husband Phil; stepdaughter: Melissa Marcotte; sister: Donna Decelle Harrell; brothers: Malcolm E. Decelle Jr. and wife Sandy and Charles "Chuck" L. Decelle; grandchildren: Candace Capuano, Nick Capuano, Hallie Lasly and her husband Michael, Brooke Brantley, Jared Brockmyre, Maddy Goynes, James Marcotte, Stephanie Scott and husband Dwayne, Ryan Goynes and wife Melissa; great grandchildren: Nick, Mark, Jacob, Kenlie, Daunte, Aaliyah, Angelina and Jr. and numerous nieces, nephews and loving family members.
A memorial service will be held on Monday, July 6, 2015 at 5pm with a visitation to follow, at Crowder Funeral Home in Pearland.
In lieu of flowers, please make memorial contributions to: ALS Association – Texas Chapter, 26119 I-45 North, Suite 202, Spring, TX 77380.