Carmelo Emigdio Onesimo Bahena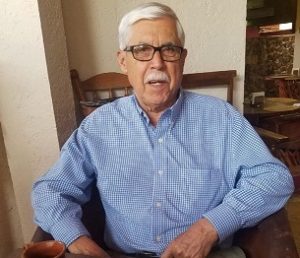 Carmelo Emigdio Onesimo Bahena, 87, of Friendswood Texas passed away on the morning of April 29, 2022. Carmelo Emigdio Onesimo was born on July 16, 1934, in Guerrero, Mexico to loving parents Angel and Eleazar Bahena. He was a beloved husband, father, grandfather, great grandfather, family member and friend.
Onesimo is preceded in death by his parents and siblings.
Left to cherish his amazing life are his wife: Maria Bahena; children: Gudelia, Mario, Edmundo, Bertin and Angel Bahena; 18 grandchildren, multiple great grandchildren and numerous other family members and friends.
There will be a visitation held on Monday, May 2, 2022, from 5:00pm to 6:00pm with a Rosary at 6:00pm at Crowder Funeral Home in Dickinson Texas. There will be a funeral mass held at Shrine of the True Cross Catholic Church Tuesday, May 3, 2022, at 10:30am with interment to follow at Mt. Olivet Catholic Cemetery.