Captain Norman Parker Wells Hart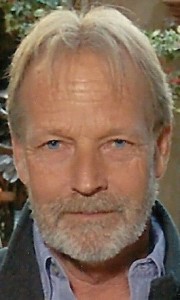 Captain Norman Parker Wells Hart, 63, born September 4, 1952 in Houston, TX succumbed to cancer August 1, 2016 aboard his dockside home "Soon Come" in Clear Lake Shores, TX. He was the son of Ira and Jeanne (Adolphus) Hart, and served his country in the US Air Force.
Norman Hart was a brave, generous, reliable man dedicated to his wife and family, and a trusted friend to many. He was a well-known and respected yacht captain and marina manager in the Bay Area for decades. An avid and accomplished sailor, Norman adventured to North, Central and South America cruising with family and friends. Before his illness, he was a Captain for Harvey Gulf's 220' platform supply vessel "Cowboy".
Norman was preceded in death by his parents, dearly beloved son James Brandon Wells Hart, previous spouse Gloria Gallegos Hart, and sister Deborah Phillips Kenyon. Surviving Norman are his loving wife Janet Abraham, chosen daughter Jacqueline Winter-Hart, brothers Edward Hart (Linda) and Howard Phillips (Debbie, niece Ellen), grand-children Andrea, Joseph and Alexandra Winter and Abigail, James and Jake Hart. Norman also leaves behind many brothers- and sisters-in-law, nieces, nephews, close friends, neighbors and associates.
The Hart family truly appreciates their extended family, friends and caretakers who provided support during this difficult time, and request donations to the American Cancer Society in lieu of flowers.
A Life Celebration will be held at the Portofino Harbor Marina clubhouse, 1 Portofino Plaza, Clear Lake Shores, TX 77565 on Sunday, August 14, 2016 from 3-6 pm. Guests are encouraged to wear casual dockside attire as Norman preferred.