Calvin J. Traylor, affectionately known as "Old Cal" passed away on Monday, June 26, 2023 in League City, Texas at the age of 83.   He was born on December 24, 1939 in Quanah, Texas to Guy and Emma Traylor.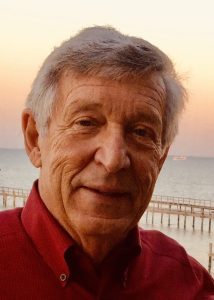 Calvin graduated from Quanah High School and The University of Texas, Austin.
The three words that sum up Calvin's life are "Funny, Kind and Giving".
He is preceded in death by his parents Guy and Emma Dale Traylor and his brother David Traylor.
Calvin is survived by his wife and life partner of 33 years Joan Hardy of League City, TX   and dearest of friend, Sharon Traylor of Cape Coral, FL.
A Celebration of Life Ceremony will be held on Sunday, July 16, 2023 in Kemah, Texas.
In lieu of flowers, you may send memorials in "Honor of Calvin Traylor" to the Alzheimer's Association:   https//act.alz.org