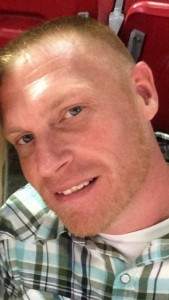 Brian David Clayton, 39, of Dickinson, Texas passed away on September 5, 2016 and was born June 27, 1977 in Texas City, Texas. He owned and worked as a mechanic with Clayton 's Automotive for the past ten years. Brian was a member of the Arcadia Christian Church, a graduate of Santa Fe High School Class of 1996 and a lifetime resident of Galveston County.
He was preceded in death by his brother, Christopher Scott Clayton.
Survivors include his daughter, Bailey Morgan Clayton; his mother Sharon Pendley & husband, Greg; father, Jack Clayton & wife, Vicki; step-sisters, Karima Reed and Jennifer Simmons; and step-brother, Nathaniel Pendley.
Memorial services will be held at Arcadia Christian Church, 14201 Beriton St., Santa Fe, Texas 77517 on September 15, 2016 at 6:30 p.m. with Pastor Jeff Spielman officiating.
In lieu of flowers, a trust fund for Brian's daughter, Bailey Clayton has been established at Wells Fargo Bank.