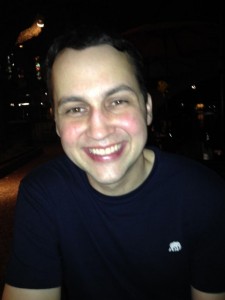 Brett Lee Morris, a nine year resident of the Bay Area formerly of Beaumont, TX, passed away just shy of his 37th birthday January 6, 2016, while surrounded by his family and friends. Mr. Morris was born January 9, 1979 in Beaumont, TX. He graduated from the University of Texas at Austin in 2001 with a Bachelor's Degree in English and in Business.
Brett lived a joyful life. His wit and humor brought happiness to not only family and friends, but to everyone he encountered. He had a passion for animals, sports, trivia, books, writing, and life. He overcame numerous obstacles, always with a fighting spirit which made him treasure every moment.
Mr. Morris leaves behind his wife of nine years, Amanda Turman; parents, Tim and Judy Morris; aunt, Mary Raiford; uncle Jim Hopper and wife Kenwyn; mother in law, Rhonda Turman and husband Jon; and numerous loving family members and friends.
There will be a memorial service on Saturday, January 9, 2016 at 11:00 am at Crowder Funeral Home in Clear Lake, 111 East Medical Center Blvd, Webster, TX 77598.
In lieu of flowers please make donations to The Houston Humane Society or The Cystic Fibrosis Foundation.