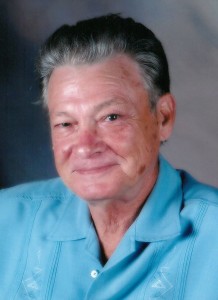 Bobby Wayne Turner, 72, of Texas City, passed away Saturday, March 21, 2015, in Texas City. He was born February 19, 1943, in Huntsville, Texas, to Grady and Minnie Turner. Bobby served in the National Guard as a medic and then later a cook. He was a founding member of the Texas City Bass Club, which is what got him started in taxidermy. Bobby was a self-taught Wildlife Artist and owner of Bass Taxidermist which he started in 1970 and Lone Star Taxidermy Supply in 1984. He was very active in the taxidermy community by serving on committees and attending conferences every chance he could.
Bobby is preceded in death by his parents and three brothers: Carl Turner, Leon Turner, and Grady Turner, Jr. He is survived by his wife of 51 years Linda Turner; daughter Laura Turner Hawkins (James Sones); son Randy Turner (Michelle Phillips); granddaughters: Rebecca Hawkins, Kaitlyn Hawkins, and Lindsey Hawkins; great grandson Caleb Mitchell; and numerous nieces and nephews.
A visitation will be held on Thursday, March 26, 2015 from 4:00PM to 6:00PM with a Memorial Service to follow at 6:00PM at the James Crowder Funeral Home in La Marque, Texas with Pastor Kevin Herrin officiating.