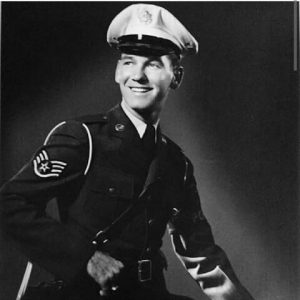 Bobby James Spence, 86, of League City, Texas, passed away peacefully on January 27th, 2018, surrounded by his family.
He was preceded in death by his loving wife, Elayne Spence; his parents, Horace Spence and Opal Adams; his sisters, Martha Adams and Patsy Ritterbush; and brothers-in-law Wayne Adams and Myron Gray.
Bobby was born in Liberty Grove, Texas, on November 8th, 1931, and grew up in Garland, Texas.  He graduated from Garland High School in 1950.  He entered the United States Air Force in March of 1951 and served his Country honorably for four years.  He attended North Texas State University and Texas A & M University.
He moved to Beaumont, Texas in 1961 and began working for Goodyear Tire and Rubber Company. He married Elayne and had two daughters.  He retired in December 1997 after 36 years with the company.  He made many lifelong friends while there. He enjoyed playing golf with his Goodyear buddies and going to lunch with Joe South!
Bobby enjoyed spending time with his family, working crossword puzzles on the computer, connecting with friends in Facebook, and discussing politics. He loved his TV…. especially his shows on the Discovery and History Channels.
Left to cherish his memory are his daughters Dayna Spence and Dawn Foreman, both of League City, Texas; son Michael Cannon and his wife Connie of Gainesville, Georgia; Son-in-Law of 33 years Michael Foreman; his grandchildren Zachary, Joshua, Matthew, Jacob,  Michael, Alexandra, and Olivia; five great-grand children, as well as numerous nieces and nephews and other relatives and friends.
His family would like to thank Doctors Aziza Sarker and Brian Aquino for the compassion and care they gave to Bobby over the last several years.
A graveside service is being planned for a future date at Houston National Cemetery.  Bobby was always proud to have served his Country in the Korean War Conflict. In lieu of flowers, his family asks that donations be made to Paralyzed Veterans of America or any other Veteran  charity of your choice.