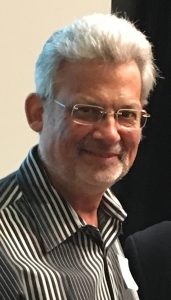 Billy Glen Ware Sr., 71, a 41-year resident of Friendswood, TX was born January 1, 1946 in Pineland, TX and passed away September 14, 2017. Mr. Ware served his country in U.S. Navy during Vietnam, he worked for McCorvey Sheet Metal for 52 years as Vice President and was of Baptist faith. Billy loved his family and friends, playing his guitar and getting away at casino for little R&R.
Billy is preceded in death by his parents and sister.
Mr. Ware leaves behind his wife of 49 years Ginger Ware; daughter, Christine Ware Boden, husband Fred; son, Billy Glen Ware Jr., wife Monica; granddaughter, Lauren Elizabeth Ware.
In lieu of flowers, please send memorial donations to: MD Anderson-Brain and Spine, www.mdanderson.org