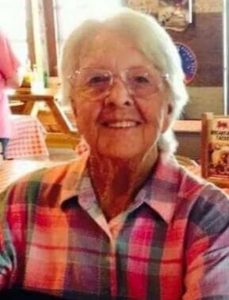 Betty Lou Bell, 83, passed away December 11, 2019 in Houston, TX. Betty was born July 29, 1936 in Groesbeck, TX to Fred and Essie Herring.
Betty is preceded in death her parents and her brother, Wilmer G. Herring.
Betty is survived by her daughter, Candace Warren; son, Danny Bell; grandchildren: Cody Taylor, Kaila Bell, Kamryn Layne, Daltyn Andrew, Adam Bell and Daniel Bell; brother, Glenn R. Herring, wife Karen; numerous nieces and nephews.
A visitation will be held on Friday, December 13, 2019 from 5-7 p.m. at Crowder Funeral Home, 851 FM 517 Rd W. Dickinson, TX 77539. Burial will follow in Mrs. Betty's home town of Groesbeck, TX.