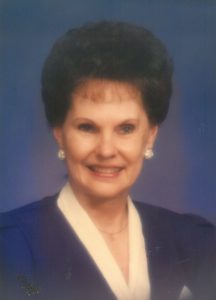 Betty Joyce Lausen, 83, went home to be with Jesus, on September 10, 2016. Betty was born on November 1, 1932 in Comanche, Texas to Earl and Doris Hannah. She moved to Galveston at an early age where she attended Ball High School and made her career as a devoted mother of four sons; Robert, Stephen, Russell and Scott.
Later in life, Betty went to work at the UTMB Blood Bank until her retirement in 1995.
She is survived by three sons; Robert, Russell and Scott (Connie) Lausen; two grandsons Todd and Clint Lausen; two great grandsons, nieces and nephews and her companion and friend of over 35 years, Roy DeFriese.
A graveside service will be at 11:00am on Friday, September 23, 2016 at Grace Memorial Park Cemetery in Hitchcock, Texas.