Benjamin Granville Tolliver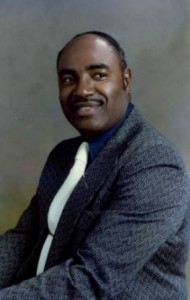 Benjamin Granville Tolliver, 80, resident of Alvin, Texas, passed away May 20, 2015. He was born August 9, 1934 in Clifton Forge, Virginia to parents James William Granville Toliver and Willia Baker Toliver. He served in the U.S. Air Force during the Korean War. He was a member of the Labor of Love Christian Fellowship Church in Alvin, Texas. Mr. Tolliver was a resident of Alexandria, Virginia before moving to Long Beach, California and then on to Texas in 2002. He was previously employed with Washington Metropolitan Area Transit Authority.
He is survived by his daughter, Natalie Elizabeth Tolliver and her mother Margo M. Tolliver; sisters, Arnita Ann Foster, Irma Nadine Toliver, Sandra Orean Chambers, Ardelia Washington, Madie Carleta Muschette; and numerous nieces and nephews.
A memorial service will be held at 11 a.m. Saturday, May 30, 2015 at the Labor of Love Christian Fellowship Church, 240 E. House St., Alvin, Texas 77511.