Barbara Rose Ann Keblbeck Dice Wright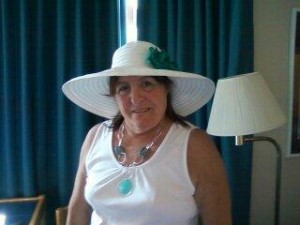 Barbara Rose Ann Keblbeck Dice Wright, was born June 13, 1945 in Clare, MI and the Lord called her home on November 24, 2015 in Webster, Tx.  Ms. Wright was a longtime resident of the Galveston, Santa Fe, and Texas City areas; she worked for years at The Holiday Inn Resort and The San Luis Resort. She was creative and artistic in woodworking, ceramics and painting, and enjoyed bowling, darts and thoroughly enjoyed BINGO!
Barbara is survived by; daughters: Tresa Denise Dice, Dawn Denise Serna and Reynaldo, Dionne Devin Schornik and Christopher, Deanna Dawn Doroteo; sons: Delmar Dee Dice and Christina, Timothy Earl Dice, Jr. and Daryl Eugene Dice; sister, Beverly DiMercurio and Gary; brothers: Tom Palmer and Gayle, Robert Wright and Deanna and Rodney Lambert and Ruth Ann; grandchildren: Kerry, Heather, Christian, Dustin, Heady, Morgan, Taylor, Darrion and Daniel; great grandchildren: Kaylee, Kassidy, Jasmine, Jordyn, James Earl, Georgia, Liam and numerous other loving family members and friends.
A service will be held on Saturday, November 28, 2015 at 10am at James Crowder Funeral Home in La Marque.