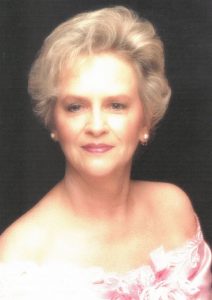 Barbara Evelyn Nye Gonsalves passed away November 27, 2018 at Jennie Sealy Hospital after an unexpected illness.
Barbara was born in Pittsburg, KS to Lelan Eldon Nye and Pearl Edna Williams on May 7, 1942. She moved to Dickinson as a young child in 1948 when her father came here as an electrical engineer to help rebuild Texas City after the 1947 Disaster. She attended Dickinson High School. Barbara was a resident of Texas City since 1965.
Barbara is preceded in death by her parents, granddaughter Amanda Thomas, sister Joann Nye Schellhardt, great-grandson Kyle Ramirez, son-in-law Joe Dykhuizen, and husband Arthur Robert Gonsalves.
Barbara is survived by sisters Diana Stapp of Texas City and Lori Dehmer of Brenham; stepbrother Steven Nye of Brock; son Kenneth Preble (Susan), daughters Sherrie Keener (Albert), Tamara Preble Thomas, Michele Gaudet (Scott) all of Texas City, step-son Robert Gonsalves of Seattle; eleven grandchildren: Kenneth Preble Jr., Eric Keener, Jennifer Ramirez, Heather Boettner, Ashleigh Bazan, Michael Preble, Megan Thomas, Brett Gaudet, Zachary Dykhuizen, Ethan Gaudet, Sebastian Preble, and eight great-grandchildren.
Remembrance services will be held December 9, 2018 at 3 o'clock pm at the Texas City Seventh Day Adventist Church, 102 13th Street South, Texas City, TX 77590.