Barbara Louise Healy Morales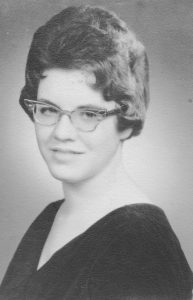 Barbara Louise Healy Morales, 81, died peacefully at home on July 5, 2021 in Houston, Texas.
A lifelong reader who loved to teach others, Barbara was born on September 16, 1939, in Farley, Iowa, to Emmett Healy and Elizabeth O'Connor Healy. Barbara is preceded in death by her husband of 49 years, Jose Antonio Morales. Also, by her siblings Mike, Eddie, and Betty.
She completed her Bachelor's degree at Mount Mercy College and was an English teacher for 30 years in the United States and Mexico. During a hiatus from teaching, she worked for the Texas Department of Child Protective Services, and after retiring as a teacher, she worked for the Senior Community Service Employment Program.
Barbara died surrounded by: her daughters, Patty Morales and Liza Garza; her son-in-law, Robert Garza; and her grandson, Robert Antonio Garza of Houston, Texas. In addition to her children, Barbara is mourned by: her brother, Pat, his wife, Nancy; and their son, Ryan. She will also be missed by: her sibling, Dick, his wife, Maria; and their daughtersl, Katie and Connor. Finally, her brothers-in-laws, Chris Benson, Jesus Morales, and Carlos Morales, other family members, and friends will miss her too.
She will be remembered as a lover of baseball, Irish folk music, and musicals. Love she passed unto her family.
The viewing, rosary, and funeral service will be hosted on Saturday, July 10, 2021, at the Crowder Funeral Home in Webster, Texas. The viewing will be from 12 to 2 p.m. with a Rosary at 1 p.m. The Catholic Funeral Service will start at 2 p.m.  Interment will take place at a later date at Mt Olivet Catholic Cemetery, Dickinson, TX. Memorial donations in memory of Barbara may be made to the American Diabetes Association.