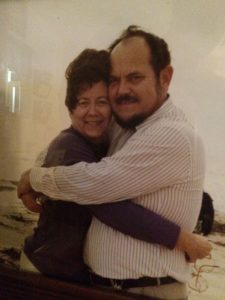 Barbara Jean Edgley, 78, of Hitchcock, passed away Friday, November 19, 2021, at her residence. Barbara was born June 7, 1943, in Glen Alan, Mississippi, to Doyce and William Jennings, Jr.
Barbara was a longtime member of the Krewe of Aquarius in Galveston.  She also loved listening to Elvis and Emi Sunshine music.
Barbara was preceded in death by her parents and her husband Darrell James Edgley. She is survived by her daughters: Cynthia Smith, Angela Demary and husband Gilbert, Anjeanette Moore and husband Andrew, and Adrianna Dupuis and husband Michael; grandchildren: Leah Presley, Trenton Dupuis and Marya Moore, Lindsay Wirth, Katy Bozeman, Crystal Griffin, Sunny Nielson, Casey Nielson and Connie Nielson.
A memorial service will be held all day Tuesday, November 23, 2021 at Barbara's home at 8518 HWY 6, Hitchcock, Texas.