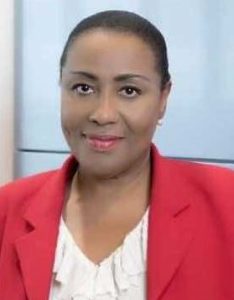 Babs was born March 1957, in a small town in tornado alley. At an early age, she showed an interest in the joys of life's oddities. This can be exhibited by her telling of the story in which her cat Twinkie choked on a chicken bone and said, "Oh Lord Jesus."
Babs followed her passion for the pursuit of happiness by devoting her life to the Arts. While working in Corporate America, she always had time for extracurricular moonlighting in the aforementioned Arts. She took great joy in helping people to find confidence and their true selves through the medium of acting.
She was witty and full of love and laughter. A health nut and a foodie, she created scrumptious, non-artery-clogging meals for loved ones.
Babs went by many names: Mom, Honey, Mormor, Godmom, Sister, and Auntie. She brought light and joy to those who knew her, and even more joy to those who could get her Whataburger order right on the first try.
She gained wings on June 4th, 2023, and will be sorely missed.
Babs is survived by her children, grandchildren, siblings, and nieces and nephews.
She will meet us again someday, at the pearly gates bearing gifts of creamy chicken stuffing made with vegan ingredients, but not vegan brownies cause those are yucky.