Arthur Terry Darling, Sr.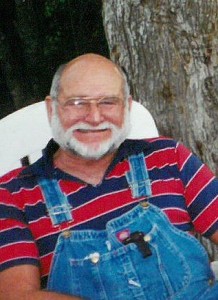 Arthur (Terry) Darling Sr. passed away early Thursday morning March 26, 2015 at the age of 80 at Kindred Hospital in Clear Lake peacefully. He was born December 29, 1934 in Galveston, Texas. Terry was a resident of La Marque. He was a Korean War Veteran serving in the Navy as what is now known as a Navy Seal. He received several medals, one of which was the Purple Heart.
He is preceded in death by his mother Bertha Darling, father Jack Darling and step-mother Joyce, and his youngest son Robert (Bobby) Darling, Sr.
Terry is survived by his wife and soulmate of 59 years Rose Marie; his children Deborah, and Terry (Boo) Jr. and wife Cheryl; grandchildren Pete, Marla, Mariah and husband Allen, Jarred, Terry (Little Boo), Brett, Deanna, Terri, Taylor, Robert (GoGo) Jr., and Jack Thomas (J.T.); eight great-grandchildren, brothers, sisters and many other loved ones. Visitation will be held Monday, March 30, 2015 from 6:00pm-8:00pm with a Rosary at 7:00pm at the James Crowder Funeral Home in La Marque. A Funeral Mass will be at 10:00am on Tuesday, March 31, 2015 at Queen of Peace Catholic Church of La Marque with Father Chacko Puthumayil officiating. Burial will follow at Galveston Memorial Park in Hitchcock, Texas.
Pallbearers will be Rodney Darling, John Darling, Brett Cook, Brett Darling, Peter Kovacevich, and Allen Leras.