Arthur Robert "A.R." Lucas III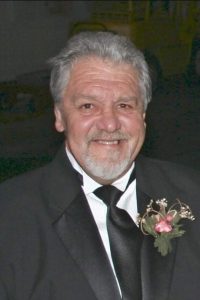 Arthur Robert "A.R." Lucas III, 73, of Texas City, Texas was called home to God on Tuesday, January 11, 2022 at Baylor St. Luke's Medical Center in Houston. A memorial service will be held at Grace Episcopal Church, Galveston, on Saturday, January 29, 2022 at 11:00 a.m. with Rev. Jonathan Totty officiating, followed by a reception and celebration of life.
Mr. Lucas was born on January 2, 1949 to Arthur Robert "Luke" and Dorothy Louise Snow Lucas, Jr. in Galveston, Texas. As a young Boy Scout, his mother served as the Den Mother to him and his brothers, instilling values that Mr. Lucas would carry throughout his lifetime: commitment, honor, and friendship. After graduating from Ball High School and attending Galveston College, he attended a meat butchering and processing school in Ohio. Mr. Lucas joined the family business, Luke's Little Supermarket and Deli, where he became a trusted owner-operator of two main locations, Stewart Road and Harborside Drive, along with additional locations on the island. It was here in 1970, that Mr. Lucas met the love of his life when she walked into his store one day. Along with his beloved wife, Mr. Lucas was a courageous and esteemed business owner on Galveston Island for many years until his retirement in 2008 due to Hurricane Ike. As a dependable Pillar of the Community, Mr. Lucas dedicated his life to his cherished family and Grace Episcopal Church in Galveston, where he served on the Vestry as Junior Warden until his passing. Loved by all, Mr. Lucas will be remembered as kind, lighthearted, witty, always prepared to tell a joke and never having met a stranger. He enjoyed hunting, golf, and playing in his locally famous band 'The King & The Counts'. The family is grateful that Mr. Lucas enjoyed a hunting trip surrounded by family at his brother's ranch just a few months before his passing. Mr. Lucas earned the rank of Eagle Scout with The Boy Scouts of America, and he was a recipient of The Paul Harris Fellow Award by Rotary International. His achievements and impact on the community are immeasurable, and he will be greatly missed by everyone whose life he touched.
Preceded in death by his parents, Mr. Lucas is survived by his loving wife of 48 years, Kathleen Ryan Lucas of Texas City; daughters, Heather Lucas Shafer and husband, Noah of Hunt, and Haley Lucas Higgins and husband, Alan of Hitchcock; grandchildren, Ragen and Brodie Shafer of Hunt; brothers, Willis M. Lucas and wife, Kathleen of League City, and Stephen M. Lucas and wife, Kimberly of Taylor; sister, Patricia "Petie" Lebanowski and husband, David of Pasadena; along with extended family, many friends and loved ones.
Mr. Lucas will be dearly missed by his family and friends. In-lieu-of flowers please make donations to Grace Episcopal Church, 1115 36th St., Galveston, Texas 77550, in care of Rev. Jonathan Totty, to honor Mr. Lucas' memory and stewardship.  Arrangements are under the care of the James Crowder Funeral Home, La Marque.
"The memory of the righteous is a blessing." Proverbs 10:7
Mr. A.R. Lucas was, indeed, a beautiful blessing to this world.
Due to Covid 19 the family has requested that all attendees please wear masks to the service.