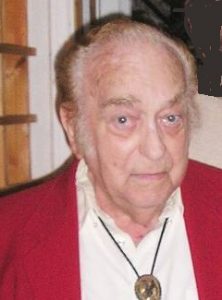 Arthur Ray Dotson, Jr., 88, of San Leon, Texas, died November 5,2016 at Kindred Rehabilitation Hospital in Webster, Texas.
He was born in St. Louis (Maplewood), Missouri. Arthur was married to Marie Childers Dotson In 1968. They had four children, combined, Pamela Jane Smitley, husband Mike; Arthur Ray Dotson, III, David Dwayne Dotson and Lawrence Christopher Dotson.
He was blessed with many nieces and nephews.
Arthur was preceded in death by his parents, Rev. Arthur R. Dotson, Sr and Leona Bahr Dotson, brother Leo, sisters Leona Wallen and Dortha Chipman.
Arthur proudley served in World War II, constructing cockpit panels for bombers and also served in the Korean war.
He was a Greyhound driver for many years before operating his own tour bus businesses.
The family moved to the Galveston Bay area in 1985 until his retirement and return to Missouri. Illness forced them to return to the area to be near family in 2006.
Funeral Services will be on Wednesday at 10:00 a.m. at Crowder Funeral Home, League City, Texas with Pastor Dick Sumner of New Hope Baptist church officiating. Burial following at the San Leon Cemetery with military honors.