Arthur "Boo Boo" Terry Darling, Jr.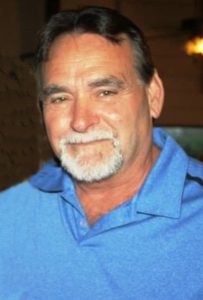 Arthur "Boo Boo" Terry Darling, Jr., 63, resident of Santa Fe, Texas passed from this life January 15, 2023 surrounded by his loved ones. He was born October 2, 1959 in Galveston, Texas to proud and loving parents Arthur Terry Darling, Sr. and Rose Marie Morse Darling.  Arthur graduated for LaMarque High School in 1978 went on to join the Houston & Vicinity Carpenters and Millwrights apprentice School in December of 1978 and graduated in May. He worked as a carpenter general foreman and Union Stuart at Union Carbide.
In 1998 – 2005 Arthur was hired on as the state director of organizing for the state of Texas.
In 2005 he received an offer to help in the reconstruction of the regional Carpenters Council of Florida.
In 2010 he received an offer to work for United Brotherhood International Carpenter Council as an international representative; after a brief stint with them, he went on to work with I Contractors as a superintendent/ project manager with his son Terry as his assistant. After completion of several projects with I Contractors he received an offer to return to Texas where they could be closer to their families.
In 2017 he was hired on with Texas Gulf Coast carpenters as the regional director of the Gulf Coast Sates covering Texas, Louisiana and Mississippi. Terry worked at this position until his passing working on staff business development.
Terry's passion in life and love for his family and pride in the union went unsurpassed by most.
Terry was preceded in death by his father, and brother Robert Darling.
Terry leaves to cherish his memory, his loving wife Cheryl Lynn Darling; mother, Rose Marie Morse Darling; sons, Jarred Dwayne Darling, Terry Arthur Darling and Brett Clifford Darling; sister Deborah Darling; brother Uncle Johnny Morse.
In his honor a visitation will be held on Tuesday, January 24, 2023 from 10:00am to 11:00am at Crowder Funeral Home in Dickinson, Texas with a funeral service to follow at 11:00am.