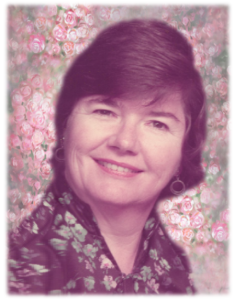 Arlene Loraine Butler, formally of Hot Springs Village, Arkansas, born August 13, 1932 in Bronx, New York, passed away on July 17, 2017.
She is survived by her husband of 66 years, Warren Butler and sons, David Butler of El Dorado, Arkansas and Michael Butler, James Butler and John Butler of Houston, Texas. Also daughters, Debra Trabanino, Robin Bragg, Laurie Tragni and Carole Page of Houston, Texas. Also, 22 grandchildren and very soon to be 20 great grandchildren.
She and her husband moved their family to Las Cruces, New Mexico for the space program and later to Houston, Texas where she was wife and mom and eventually worked at and retired from Montgomery Wards.
She loved her 20+ years of retired living in Hot Springs Village, Arkansas, where she enjoyed her friends, playing cards & bunco, Audubon and volunteering at St. Joseph's Hospital.
But most of all, she loved her family!