Antoinette Magdalen Vitanza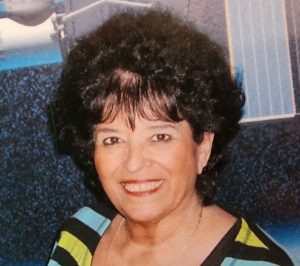 Antoinette Magdalen Vitanza, 75, lifelong resident of Dickinson, Texas, passed from this life, May 25th, 2023 surrounded by her family. Antoinette was born to proud and loving parents, Sam Vitanza and Frances Giamalva on September 16th, 1947.
Antoinette spent a career of 20 years working in aerospace science as a flight rules writer. She was immensely proud of the Dickinson High School football team, and the district as a whole, and could often be found in the stands of the Sam Vitanza Stadium, named after her late father, rooting the team to victory. She took great pride in Dickinson and enjoyed her time as a bus driver for the district for many years, and impacted many childrens' lives.
Antoinette is preceded in death by her father, Sam Vitanza and mother Frances Giamalva Vitanza.
Antoinette leaves to cherish her memory, her son Jim Bob Locke and wife, Carolyn and their daughter Jenna, daughter Samantha Vinyard and husband, Max and their daughter Maisyn, sister Frances Ann Kidwell and husband, Charlie and children Sam Kidwell and Brandy Payne.
Services will be held Saturday, June 10th, 2023 at Crowder Funeral Home.  Visitation is taking place from 9:00am to 11:00am with Deacon Lewis speaking from 11:00am to 11:30am. After, please join us for a reception at the VFW Hall in Dickinson, beginning at 12:00pm and concluding at 4:00pm.
As a lifelong Dickinson Gator fan, Antoinette absolutely adored the color "Gator Blue" and would love to see everyone wearing her favorite color as we all celebrate her life.