Anna Lucille "Lucy" O'Meara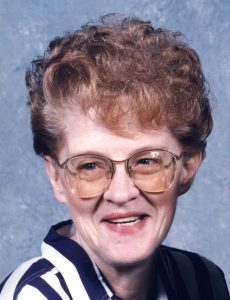 Anna Lucille O'Meara, 76, of Texas City passed away on Monday, October 23, 2017. She was born February 6, 1941 in Galveston to James and Bernice O'Meara.
Lucy enjoyed church, gospel music by Elvis and she also enjoyed the seasonal decorations done by niece, Karen Schultz.
She is preceded in death by her parents, Jim and Bernice O'Meara, Terri Baker O'Meara and nephew Billy Don Selman.
Lucy is survived by her sisters, Patricia Selman (Bill), Peggy Flores and Pamela Pixley; her brothers, James O'Meara, Jr., (Vicki) and Daniel O'Meara, Sr. (Terri Kovacevich) and numerous nieces and nephews.
A service will be at 2:30pm on Thursday, October 26, 2017 at the Crowder Funeral Home in Dickinson with Mr. Rex Teter officiating. Burial will follow at Hayes Grace Memorial Park Cemetery in Hitchcock, Texas.
The family wishes to thank the staff at The Rio for taking good care of Lucy.
In lieu of flowers, donations may be sent to First Christian Church in La Marque in honor of Lucy.