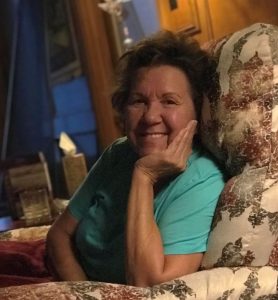 Anita Marchabeyoglu, 63, of Missouri City, Texas, passed away February 2, 2023.  Anita was born June 9, 1959, in Munich, Germany to parents Anarkul and Emma Lienhe Marchabeyoglu.
She was a devoted wife and mother to her family. Anita enjoyed nature and the great outdoors, tending to her garden, and birdwatching and other wildlife in our backyard.
Anita leaves behind to cherish her memory, her devoted husband Asghar Yakhchali; daughters, Rose Shonof, Sheela Yakhchali, and River Anders Griffin; son, Shannon Shonof; sisters, Jutta Lienhe and Fatima Marchabeyoglu and brothers, Assan Marchabeyoglu, and Smail Marchabeyoglu.
She was preceded in death by her parents, and her brothers Umar Marchabeyogul, Camal Marchabeyoglu, and Sultan Marchabeyoglu.
In her honor, there will be a graveside service on Thursday, February 9, 2023 at 1:00pm at Mt. Olivet Catholic Cemetery in Dickinson, Texas.