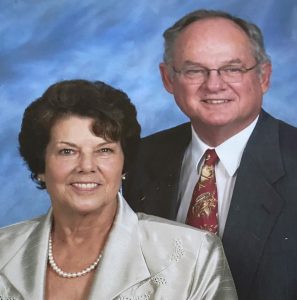 Anita "Tex" Bartosh, 81, of Houston, TX was received into heaven on 2/18/2020. She is preceded in death by her parents Rudolph Taylor and Mary Brown, and sister Berneice Andrews. She is survived by children Tony Field and wife Marilyn, Scott Field and wife Elisa, Liz Stark, Mere Boneman; and grandchildren Jeff Shabani and wife Marnee, Michelle and husband Joe Ritchel, Brittney Meyer and husband Hayden Smith, Marion Johnson, Brandon Bartosh, Evan Meyer, Channing Johnson, Leeland "JT" Johnson, Tori Meyer, and Brynna Stark.
Anita earned a Bachelor's degree from UH in Fine Arts (Silver Smith), and Master's degree from UHCL in Public Administration. She served the aerospace community for more than 20 years working for various contractors including ILC Dover, Hernandez Engineering, and Lockheed Aerospace.
Anita spent her retirement serving others. She remained active in her faith at Clear Lake United Methodist Church and in the lives of her grandchildren.
A Memorial service will be held 11am Saturday, March 14, 2020 at Clear Lake United Methodist Church – reception to follow.
In lieu of flowers, you might also consider a donation to the Bay Area Turning Point or the education fund for Ron Bartosh grandchildren's education expenses (gofundme site).