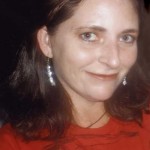 Amy Colleen Garza was born on Saturday, May 18, 1974. She was the first born of parents Pat and Patricia Ellis of League City, Texas. The family moved to San Leon when Amy was 5 in 1979. She started kindergarten at K.E. Little Elementary School that year and went to Dickinson schools all throughout her school years and graduated as an Honor student from Dickinson High School in 1992. She was a flute player for all four years in the State Championship Dickinson High School Band. She attended San Jacinto Junior College and College of the Mainland. She worked at Amegy Bank for 2 years and American National Insurance for 2 years. She married Jason McKinney in 1997 and they had a son, Christopher James McKinney, 14. She was also mother to Evan Gabriel Garza 7, and her baby girl, Willow Pommier, age 31/2.
She is survived by her children, Chris, Evan and Willow and Chris' Dad, Jason. Also her parents Pat and Patricia Ellis of San Leon, her two half-brothers, Kelley Ellis, wife, Cindy, daughter Jamie and grandniece Vivica of Texas City and Kevin Ellis of League City. Her brother Todd Ellis of San Leon, her nephew Austin Ellis of San Leon, sister Lori Samantha Ellis of Houston and her nieces Mia Talbot and Madolyn Talbot. She also has a half-sister Natasha D'Arce and her children of the Woodlands. Also she is survived by many Aunts, Uncles and Cousins.
She is preceded in death by her paternal grandparents Mr. Mrs. W.A. Ellis of Houston, and maternal grandparents, Mr. and Mrs. E. P. Gilliam of Texas City. There is an account #0050406591 set up at Amegy Bank for the funeral expenses and for the children of Amy Garza. There will also be a benefit for them at the 18th Street Bar and Grill in San Leon on May 18, which would have been Amy's 40th birthday.
A Memorial Service in her honor will be held Monday, May 5, 2014, 7:00 p.m., Crowder Funeral Home Chapel, Dickinson, Texas.
She will be missed.