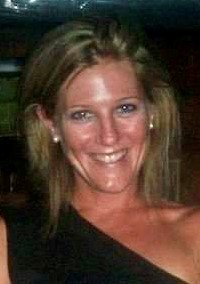 Amie Lynn Moore, 42, of Santa Fe, Texas, passed away on July 14, 2021 at her home in Santa Fe.  Amie was born on August 31, 1978 in Texas City, Texas to loving parents, Jerry and Jackie Moore.  She was one of five daughters.  Amie had a love for music and books, a passion for animals and spent her free time with her nieces and nephews that she lovingly referred to as her "babies".  Amie had a carefree spirit and enjoyed living life on the edge.  She was always true to herself and never cared about what others thought.  Amie will be missed dearly by all who knew and loved her.
Amie was preceded in death by grandparents Johnny and Holly Shivers, Jack and Earline Moore, Aunts Jessica Winnie, Holly Renee, Bonnie Jane, Carol Mills and Cheryl Roberson and sister Jolie Denise Moore.  Amie is survived by her parents, Jerry and Jackie Moore, sisters Nikki Henderson and husband Clint, Jodie Jones and husband Carl, and Randi Moore, nieces and nephews Carlie Jones, Colby Jones, Abby Henderson, Collin Jones, Parker Henderson, Riane Jones, Justin Jackson, and Kiley Roberts, as well as many dear friends.
A Celebration of Amie's Life will be held on Saturday, August 7, 2021 at 1:00 pm at the residence of Jonelle Bowen, 413 Melodywood Ct, Friendswood, Texas 77546.  Amie's wishes were to be cremated and a graveside service will be held this Fall for close family and friends.
In lieu of flowers, it was Amie's request that donations be made in her honor to St. Jude Children's Research Hospital.