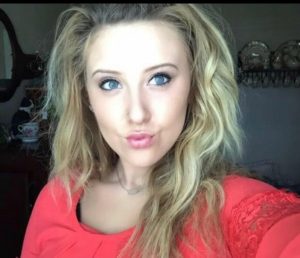 Our beloved daughter, granddaughter, sister, niece, cousin, friend, Alyssa Elizabeth Evans left this world unexpectedly February 10, 2023. Alyssa was born on January 24, 2000, to parents Joe Evans and Amy Knight.
Alyssa had the biggest and best personality. Her smile would light up a room. She loved her family and friends. Even if you weren't her family, you were family to her. She was so silly and would make everyone around her smile. Alyssa lived life to the fullest and will be missed by everyone she touched throughout her beautiful life.
Alyssa is survived by her parents Joe Evans and Amy Knight. Bonus parents Sean Godinez and Latisha Bradshaw. Grandparents Joe Evans, Kimberly Stubbs and Debra Franklin. Great Grandmother Una Rae Tucker. Her siblings Sean Morgan Godinez, Madalynn Godinez, Carleigh Godinez, Emily Godinez, Alston Bradshaw, Carrine Evans, Garrett Lee, Bridgett Lee, Savana Bradshaw and Jaden Bradshaw. Numerous Uncles, Aunts and cousins.
She is preceded in death by her Great Grandparents Kay Evans, George Evans, Clyde Gill and Buddy Tucker. Cousin Marc Cram and best friend Annie Moore.
Alyssa's memorial will be held on the 18th of February 2023 at 7pm at Crowder Funeral Home in Dickinson, TX.