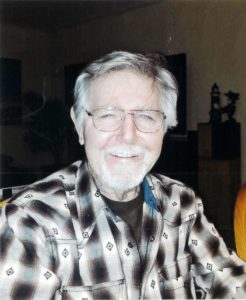 Alvin Blaine Crites (82) of Santa Fe, TX passed away on Sunday, January 1, 2023.  He was born on February 9, 1940 in Ogden, Utah to Wilford and Mary Crites.
Alvin is preceded in death by his parents, wife Karen Crites, daughter Jill Lopez and sisters, Jeannette and Mary Lou. He is survived by his "long lost daughter" Donna Salcido (Albert).
Visitation will be held on Friday, January 6, 2023 from 2:00pm – 4:00pm at the Crowder Funeral Home in La Marque.