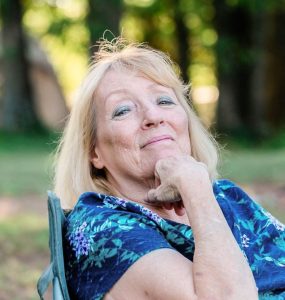 Alma Judy Poarch, age 83, passed from this life on August 29, 2023. She was born on August 24, 1940 in Memphis, Tennessee to parents, Charles Garvin Crawford and Alma Lois (Dickerson) Crawford. 
She cherished her family, friends, and had a love for travel. She leaves behind a lifetime of cherished memories.
Judy is survived by her grandson Michael and wife Molly; granddaughter Rachel and husband, Tim; four great grandchildren, Forrest, Sawyer, Nolan, and Clara; sister, Margaret and husband, Steve; niece Kimberly; nephew Kirby and wife Cassandra; and many other beloved family and friends. 
She was preceded in death by her parents, Alma and Charles; husband, Bobby; and daughter Katherine Sewell Reed Holmstrom. 
In her memory, there will be a visitation on Friday, September 1, 2023 from 9:00am to 11:00am at Crowder Funeral Home in Dickinson, Texas followed by a funeral service at 11:00am. Interment will follow at Galveston Memorial Park Cemetery in Hitchcock, Texas.