Allen Wa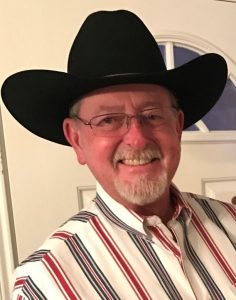 yne Vyvial, of Santa Fe, Texas (formerly La Marque, Texas) passed away on October 1, 2021.  He was born in Galveston, Texas on January 31, 1952 to Helen Loraine (McDonald) and Allen Vyvial.
Wayne graduated from La Marque High School in 1970, and attended and played baseball at Texas A&M in his college years. He was later employed in the oil and gas industry and operated and owned AWV Construction.
Wayne is preceded in death by his father Allen Vyvial and granddaughter, Jaycee Martinez.
He leaves behind to cherish his memory, his wife of 47 years, Cynthia (Weaver) Vyvial; mother, Loraine Vyvial; daughters, Carrie Vyvial of Santa Fe, Kelly Owens (Wesley) of Friendswood, Courtney Morgan (Shawn) of Santa Fe and Kristen Womack (Alan) of Santa Fe; grandchildren, Jayden Martinez, Tristan Dobson, Caden Cannon, Traven Morgan, Talan Morgan, Jaylen Martinez, Keegan Owens, Olivia Owens and Kalan Womack and great-grandchild, Raylon Jay, sisters-in law Jackie Cornelius (Jeff) of Santa Fe, Sherry Weaver of Texas City, and his dearest friend who was like a brother, Clay Givens of Katy.
Wayne never met a stranger and leaves behind so many close friends.
Wayne's athletic abilities led him to a life of enjoying the sport of baseball/softball, but his love for people led him to a life of leadership and coaching. He was a mentor and father figure to so many. His ability to see people and encourage was like no other. So much so, that he could tell you a specific play from 25 years ago and everything that happened in that moment. Wayne also had a love for barbecuing and spent many cook-off nights nurturing a brisket to perfection. But, more than anything, Wayne was a family man. He loved and lived for his family. He didn't do too much without his wife, Cindy, and he leaves behind an amazing legacy within his girls and grandchildren that will be forever cherished.
In his honor a visitation will be held, Monday, October 11, 2021 at 11:00 am in the Crowder Funeral Home Chapel, Dickinson, Texas. A funeral service will follow the visitation at 12:00 pm.