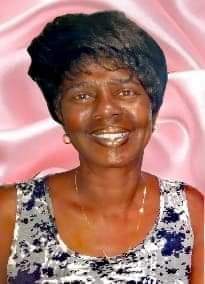 Alice Marie Green passed away May 12, 2022, at the VA Hospital in Houston, TX.
69 years ago, a bright-eyed baby girl was born into the loving union of Mr. and Mrs. Davis whom they named Alice Marie. They preceded her in death along with 3 brothers and 1 sister.
Alice is survived by her: daughter, Veronica; and precious granddaughter Miss Allie; her special spiritual brothers and sisters in Bay Area and Galveston congregations; sisters, Betty, Anita, Evelyn, Sylvia, and Kathy, and brothers, Clarence and Curtis; special nephew, Kevin D.; and special nieces, Stormie D. and Pamela B.; and a host of nieces, nephews and cousins.
Alice graduated from Ball High School in 1971, Galveston Jr. College in 1985 and Lamar University in 1988. She spent 8 years serving her country in the US Air Force and 2 years in the Army Corp of Engineers. But she feels her greatest educational achievement began as a toddler sitting in on her mom's bible study with Jehovah's Witnesses. My sister dedicated her life to Jehovah and lovingly encouraged and supported me as I made the transition in my life to serve Jehovah and make my dedication on Feb. 19, 2005. I found great joy and happiness as I was trained in my ministry to tell others about Gods kingdom, the only hope for us all and his only begotten son, Jesus Christ whom he sent forth as a ransom for many.
On Monday, May 23, 2022, Alice's family will greet guests from 5:00 pm to 5:30 pm. An opportunity for family and friends to speak and share memories will be from 5:30 pm – 6:00 pm. The Memorial Service will begin at 6:00 pm followed by a lite reception at Crowder Funeral Home in Webster, Texas.