Albert Leon "Big Al" Branscomb, Jr.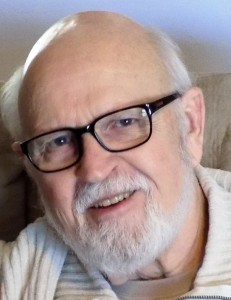 Albert Leon "Big Al" Branscomb, Jr. was born on March 28, 1939 in Sylacauga, AL to Lucile Koster Branscomb and Albert Leon Branscomb. He passed away peacefully in his home in Seabrook, TX on Friday, April 8, 2016 at the age of 77. Al is survived by his son, Albert Leon Branscomb, III and his wife, Sarah; his daughter, Jenny Adrienne Branscomb Griebel and her husband, Willie; his grandchildren, Caleb William Griebel and Banister Trey Branscomb; and his sister, Louise Branscomb Schenck. Al is now with his Lord and Savior in Heaven and has rejoined his parents, Lucile Koster Branscomb and Albert Leon Branscomb; his sister, Gillian Branscomb Beavers; and his grandson, Rylan Branscomb Griebel.
The son of a Methodist Minister, Al was raised in a loving, Christian home. He graduated from Gadsden High School in 1957. He then went to the University of Alabama where he graduated with a B.S. in Aerospace Engineering in January of 1962. Soon thereafter, he received a Western Union Telegram stating "You have been selected for a position with the NASA Manned Spacecraft Center. A challenging assignment awaits you as a member of the astronauts team to assist in manned space exploration." This proved to be the beginning of a long and exciting career that defined much of his life.
Big Al began his NASA career as a Systems Engineer for mechanical, pyrotechnic, air flight and recovery systems for Projects Mercury, Gemini and Apollo. He was then assigned as NASA Spacecraft Operation Engineer for the initial Gemini-Titan and Apollo-Saturn development flights. He was the 1st new college hire during Project Mercury which only had a total of 65 employees, 12 of those being engineers in the flight systems section. 11 days on the job, he was shaking hands with President John F. Kennedy at Cape Canaveral. He always said he was "in the right place at the right time", but it was much more than that. He was an exceptional man and earned every assignment and authority he was given. 
In 1965, Big Al was assigned to the Johnson Space Center in Houston, TX where he was the Test Manager, and later Test Director, for manned and unmanned thermal-vacuum testing (also known as the Space Environment Simulation Laboratory). From 1982 to 1994, he was the Orbiter Office Project Engineer for the final assembly and checkout of the Discovery and Atlantis vehicle. He served as the NASA Vehicle Manager for the initial 13 flights of Atlantis (OV-104). In 1994, he became the NASA Resident Manager and Orbiter Vehicle Manager in Palmdale, CA for the initial Atlantis, Columbia, Discovery and Endeavor Major Modifications and Structural Inspection cycles. In 1997, he retired from NASA after 35 years, but only to go right back to work for United Space Alliance. He continued his work in Palmdale as the Resident Orbiter Element Project Manager and Vehicle Manager until 2002 when NASA relocated the Orbiter Major Modification site from Palmdale to Kennedy Space Center.
From 2008 to 2011, as Big Al's career drew to an end, he functioned as the Orbiter Fleet End State Project Leader for the team developing the safing requirements and processing approach to retire the orbiters from service. The team developed the decommissioning process to establish the final Orbiter Configuration for safe ferry and public display. His final task was bittersweet. He summed it up best when he said "It's still a beautiful vehicle and I personally hate to see them being put on display. I feel like I've been a part of this from almost the very beginning to the end of an era. How much better can it get than that?"
Al Branscomb, Jr. was a man of many talents. He was a pilot who started out flying sailplanes at Cape Canaveral and later moved on to piston powered aircraft. He was an expert carpenter. He loved working on his 1965 MGB. He sang bass with the Houston Tidelanders barbershop chorus for over 50years. He could tell a story and you would feel like you were right there with him. He loved to laugh. He always looked forward to spending time with his children, grandchildren and family. He knew how to fix just about anything you can think of and if he didn't, he would figure it out. He loved his Alabama football (Roll Tide!) and was a member of the Sigma Chi fraternity. He loved his children, his extended family, his animal companions and his friends dearly. He was a wealth of information, knowledge and love and his shining presence will be sorely missed. 
A memorial service celebrating his life will be held at Clear Lake United Methodist Church, 16335 El Camino Real, Houston, TX 77062 at 4:30 p.m. on Saturday, April 23, 2016. In lieu of flowers, please consider making a donation to MD Anderson Cancer Center in Houston, Texas.