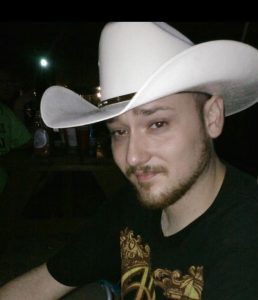 On June 7th, 2023, at the age of 36, Adam Mahon passed away surrounded by his loved ones, due to an unforeseen illness. He is survived by his beloved doggy daughter Lola, his mother Gema, his sisters Clara, and Leslie, his nephew Nathaniel, his grandparents Martha, and Dwain, as well as his two life-long friends Camron and Lindsey Mosley.
Adam was born November, 20th, 1986, to his parents Jimmy and Gema Mahon.  He was a very athletic child early in life. His hobbies growing up included skateboarding, bmx bike racing, karate, and ice hockey.
In 2019, Adam received an associates degree in petrochemical process technology, and proudly began his career with Lummus Technologies. As an adult, Adam enjoyed his job, going out fishing with his buddies, and playing disc golf.
A celebration of Adam's life will be held on Tuesday, June 13th, 2023, 1pm, at Crowder Funeral Home, in Webster, Texas.