Paul Edward Brandenberger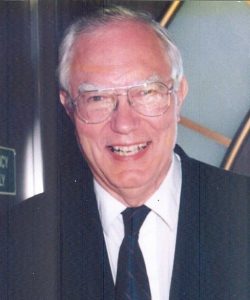 Paul Edward Brandenberger, 83, of Friendswood, TX, passed away December 19, 2016, surrounded by his adoring family at Clear Lake Regional Hospital after a long battle with Parkinson's.
Paul was born March 6, 1933 in Holland, Indiana, to Paul and Gusta (Kemper) Brandenberger.  He was preceded in death by wife Lynda, son Jeffery Lee, his parents, and sister Ruth.  Paul is survived by his son Paul James of Friendswood, TX, son John & wife Leigh of Houston, TX, son Jay & wife Donna of Friendswood, TX, grandchildren Amber Lucas & husband Chad, Aaron Brandenberger, Alyssa Brandenberger, and great-grandchildren Aria and Corbin Lucas.
Paul grew up on a farm in southern Indiana and became the president of the local Future Farmers of America in high school.  He joined the army in 1952 and was a veteran of the Korean War.  He earned a bachelor's degree in Business Administration from Colorado State University, a master's degree in Business Administration from University of New Mexico, and a doctorate in Business Administration from the University of Colorado.  At the age of 23, Paul met the love of his life, Lynda, and married her the following year.  Paul joined NASA in 1962 and took part in the Gemini, Apollo, Shuttle, and Space Station programs.  After retiring from NASA in 1996, Paul became a very passionate orchid grower along with his wife, Lynda.  At one point, they had over 4,500 orchid plants in a greenhouse he built in his backyard.
"Dad, you were an inspiration to all of us, and you will be deeply missed."
The family will receive friends starting at 2pm on Friday, December 30, 2016 at Crowder Funeral Home in Webster.  A memorial service will begin at 3pm.
Please consider making a contribution to a charity of your choice or a Memorial Gift to the National Parkinson Foundation in honor of Paul Edward Brandenberger.